Well-being, the state of being happy, comfortable, and healthy, is a movement that is taking the country, and the world, by storm. Corporate offices, elementary schools, universities, and even state and local governments are implementing mindfulness practices into their routines in an effort to promote well-being. George Mason University is no exception.
"Spring into Well-Being" week at Mason concluded on Thursday with Well-Being Day—a University wide event celebrating the return of spring with various mindful activities. The event was hosted by The Center for the Advancement of Well-Being at George Mason University's New Century College.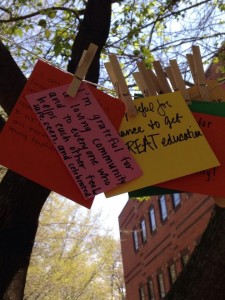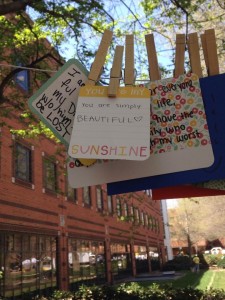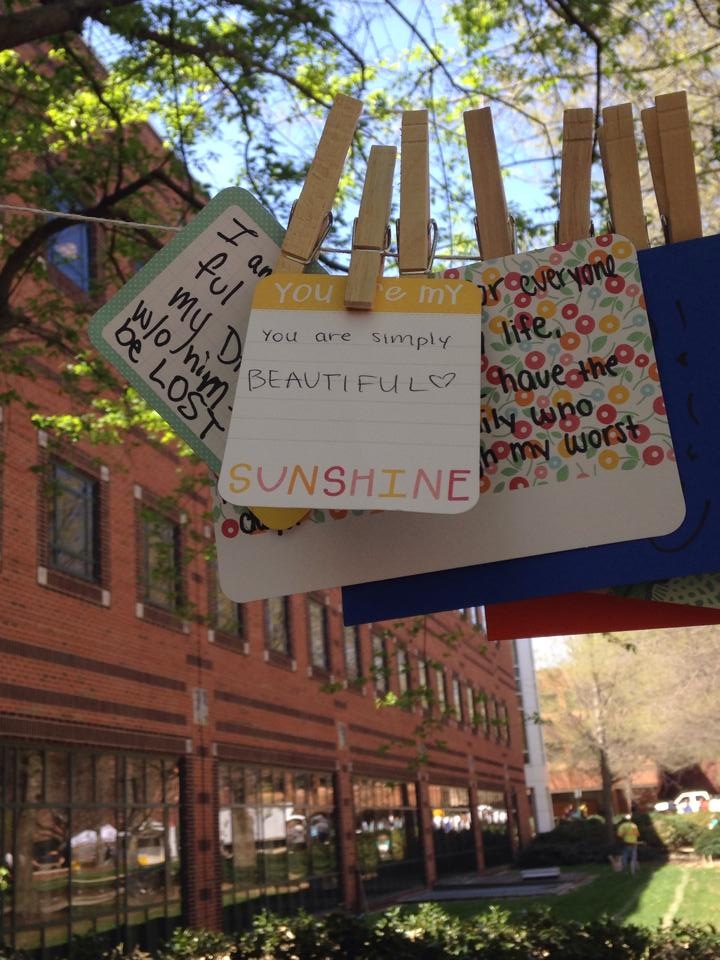 According to the center, the goal of Well-Being week was to "celebrate some of the many well-being programs, activities, and resources available to the Mason community that help build individual and collective capacities for increased vitality, purpose, and resilience."
Throughout Monday, April 7, and until Thursday, April 17, various students and organizations created free events to cultivate well-being. Events included the creation of gratitude mandalas and postcards, a fundraiser for the Maijuna community, Good Deeds Day, Tai Chi, Yoga, various meditations, an appreciation station, a bunny hop, and many others.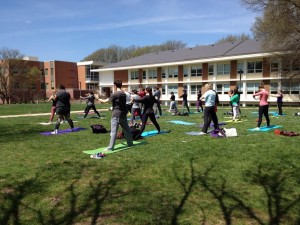 There were also a number of performances and talks. Award-winning composer, author, and philanthropist Peter Buffett held a "concert and conversation" on April 16, and a talk held by Olympic speed-skater Apolo Ohno on April 15. Other performances included Jammin' at Well-Being, which featured student performers, and a "Music of the Andes" concert.
Well-Being Day is just one step of many in the university's attempts to become a more "mindful" institution. As the program continues to build, more events will be held on campus, such as the Fundraiser for the Philippines, which will take place on Thursday,
April 24 with free yoga, meditation, art, and music. Donations are welcome.